WinCost
Costing & Billing System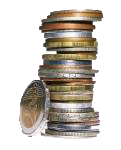 Oasys WinCost is a powerful costing and billing tool that delivers the necessary functionality for automated and manageable costing, billing and budgeting.
Your challenge
Accurately tracking costing and billing activities is challenging in today's complex and fast-paced service oriented environments. Budgeting, cost adjustments and write-offs add up to these activities.
Our Solution
WinCost incorporates Support for automating customer relations finetuning by keeping track of important billing information and outstanding balances. It supports multiple companies and billing currencies.
Its wide-ranging library of accounting and reporting Support facilitate client costing management giving your business the global competitive edge required in today's business world.
With Oasys WinCost the cost of billing administration will reduce dramatically, while maximising the efficiency and accuracy of your business. By implementing Oasys WinCost, you will realise significant benefits by finally being able to track the internal costs of your services per client for more informed and timely business decisions.
Introducing Oasys WinCost to your organisation you will have gained:
Maximized efficiency and accuracy of your financial data
Perfect visibility to client costs (invoiced or not)
Real-time visibility of the profitability of jobs
Automatic preparation of invoices
Transparent invoicing
Effective management of non-invoiced costs (write-offs or WIP for future invoicing)
Daily follow-up of non-processed and/or invoiced costs
Transparent visibility of all costs, invoices, credit notes, receivables and earned fees
Easy marker of recurring fees for quick invoicing of monthly charges.