Oasys File Manager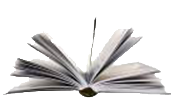 Oasys Client Relationship Management allows the management of the firm's contacts in a central database.
CRM allows you to have a complete picture of your contacts in one place, including personal information, contact details while also associating contacts to companies.
Mailing lists can be created quickly for mass mailing and mail merge while allowing for private or public accessibility, according to your needs.
Use our advanced reporting facilities, by creating a variety of extensive lists an reports, customised as you want them and in various formats (such as Microsoft Office documents, PDF files, etc).
Oasys CRM also allows printing of labels of various formats and in different sizes. Just choose your label size from our standard labels, or customise them to what you would like and your contacts are automatically aligned and ready to print in no-time.